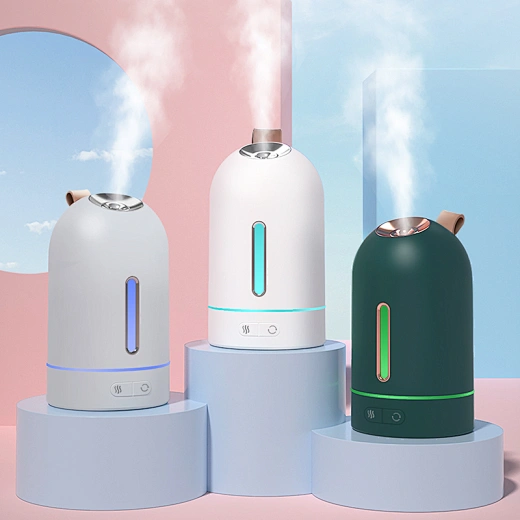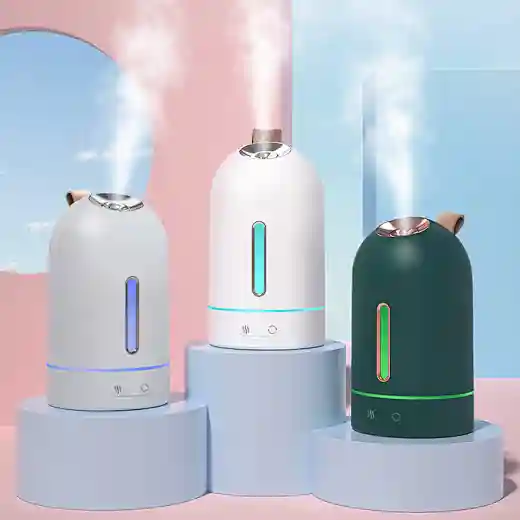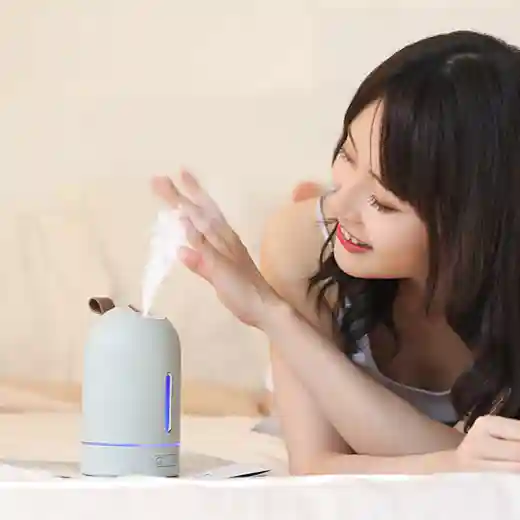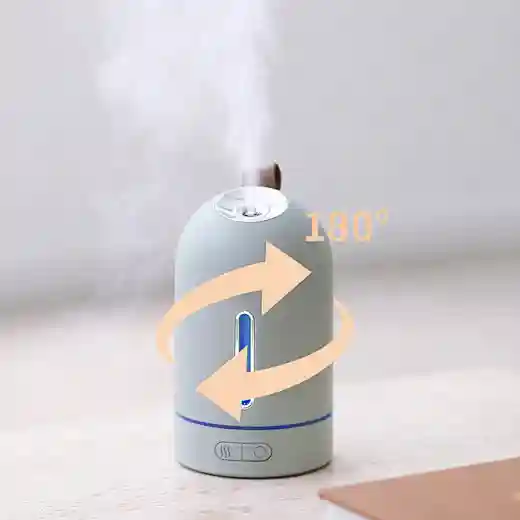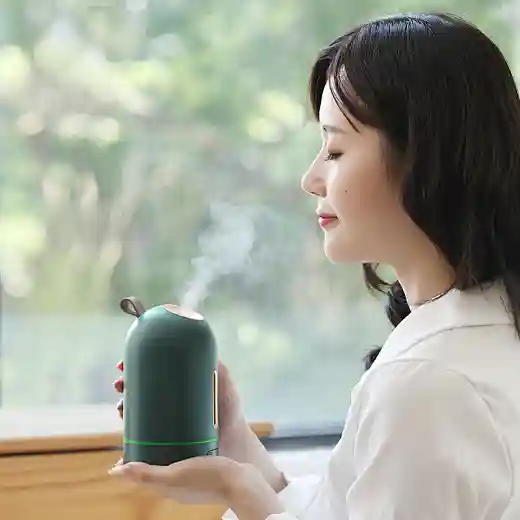 180 Degree Rotating Mini Humidifier
G6
US $7.18 - US $8.06
/ units
180 degree rotating ultrasonic mini led humidifier,with a base that rotates 180 degrees, it can quickly make the air in a room become less dry.It has two models of spray,one is continuous spray ,left click once to turn on this model,lasting for 4 hours.the other is intermittent spray,left click once again to switch this model,lasting for 8 hours.
Mini led humidifier,it has 7 led lights and a strap design for easy carrying.This humidifier is only 346g,so you can take it easily.Although it is very light, it can hold 260ml of water, and has a 2000mAh battery capacity, so you don't have to worry about its use time will be too short.
This 180 degree rotating mini humidifier is rechargeable, and the charging time is very short, and it will automatically power off when it is fully charged. When she's working, there's basically no noise, so whether you're working or sleeping, it doesn't bother you.