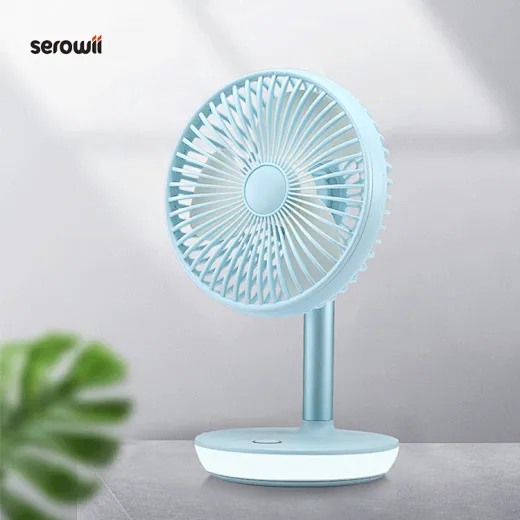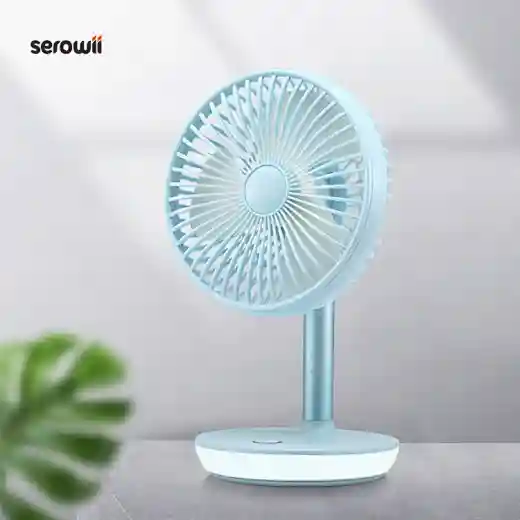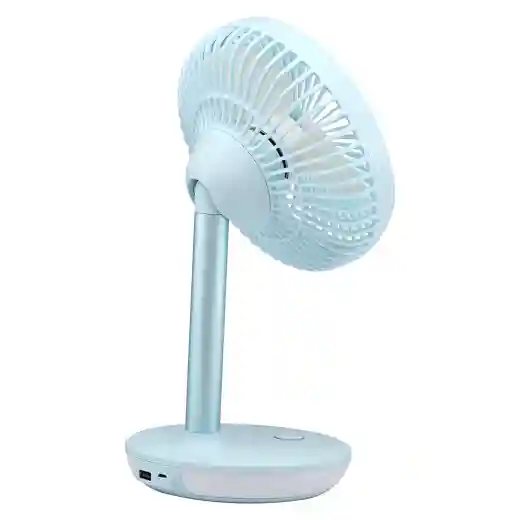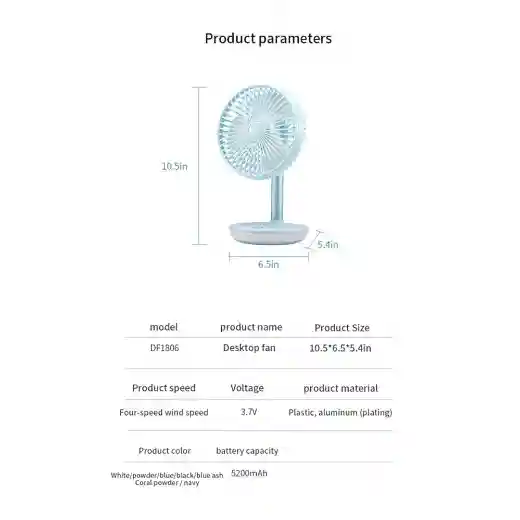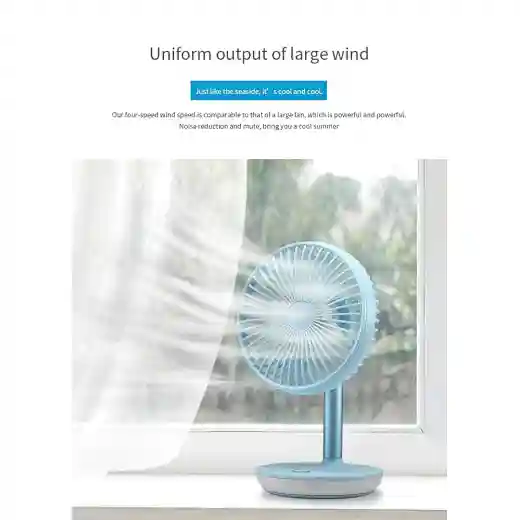 Portable Mini Usb Desk Fan
DF-1806
US $14.25 - US $15.69
/ units
Wholesale portable mini usb desk fan has simple style aesthetic design,feel the cool breeze,breathe so nordic.It has strong wind energy effient,and it's 45 degrees uo and down angle adjustable.It has four speed:sleep wind,low speed wind,medium speed wind,fast wind.
Oscillating fan can make you enjoy cool without noise.With brushless DC motor,noise reduction has efficient and outstanding performance.Low decibels are quietly running,quiet and only breathable.
Battery operated rechargeable fan has long press on the light to illuminate the night.Self-contained LED,suitable for brightness for newborn babies.Front cover is removable for easy cleaning.And it is builted in battery 5200mAh,so it could work for long time.